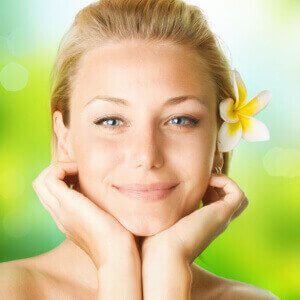 Cambrian Pharmacy offers a carefully selected lineup of natural skincare and cosmetics that are truly organic and chemical-free. Discover a few of our favourite brands.
Eminence Organic Skin CaRE

Eminence Organic skin care offers effective and professional natural, organic and biodynamic® skin care products. By using sustainable farming and green practices, these products are free of parabens, animal by-products, propylene glycol, sodium lauryl sulfates, harmful colorants and fragrances, mineral oils, petroleum, and other harsh cosmetic chemicals. Learn more.
---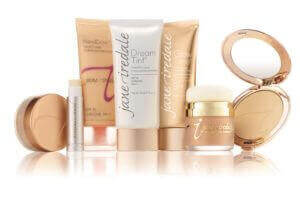 Jane Iredale – The Skincare Makeup
Jane Iredale is a cosmetics company committed to enhancing your most beautiful self through natural products that nurture your skin. They use the highest quality ingredients available to ensure satisfaction with performance, coverage, application and texture. The minerals used also provide broad spectrum sun protection again harmful UV rays. Learn more.
---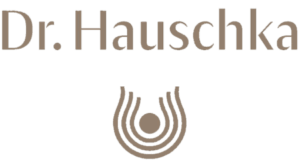 Dr. Hauschka
Dr. Hauschka offers certified natural & organic skin care made with medicinal plants for the face and body, as well as make-up for holistic skin care & beauty treatments. Uniquely selected medicinal plants from biodynamic or controlled organic farms are used in production to create skin care products that help the skin to nurture and renew itself. Learn more.
---
Routine. Natural Deodorant
Manufactured in Canada, routine. is an effective natural deodorant ethically crafted with 13 scents and 5 formulas including vegan, sensitive skin (baking soda free) and activated charcoal. It contains only clean, wholesome ingredients and isn't made with aluminum zirconium, aluminum chlorohydrate, parabens, triclosan, or propylene glycol. Learn more.
---
John Masters Organics
John Masters harnesses the power of organic, natural ingredients, creating exceptional beauty products that are good for you, good for the earth and good for grandmothers and babies too. With decades of expertise and innovation, this brand has evolved to offer a full line of haircare, skincare, body care and aromatherapy. Learn more.
---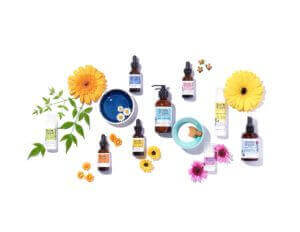 Mad Hippie Advanced Skin Care
Mad Hippie is a traditional natural skin care brand that strives to always make the safest, most effective products possible, manufactured without parabens, synthetic fragrance, PEGs, SLS and other nasty additives. They're always working to further reduce the impact on the environment so you can have more beautiful skin and a healthier, more beautiful planet. Learn more.
---
More Natural Skincare & Cosmetics
Chat with one of our skin care professionals in store to learn more about our superior product lines. Visit us today.