June 21st, 2012 at Cambrian Pharmacy
Lecture 7:30-8:30 p.m., question & answer and shopping to follow.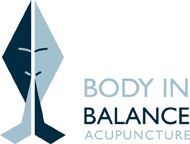 Learn how Traditional Chinese Medicine and Acupuncture can treat a wide range of women's health problems. Leslie Ring Adams, Leisha Laird and Ciara McNiff will talk about Acupuncture's ability to treat cycle irregularities, menopause, fertility along with other ways to support your health and much more.
Tickets are $5 each, and are available over the phone (with a credit card) or in-store. Your ticket will be redeemable as a $5 in-store coupon*, which can be used directly after the lecture.
*Coupon is valid June 21, 2012 only, on purchases of $30 or more. Not valid on prescriptions, lottery, post office, or newspapers.