WITH DR. KEYES, NATUROPATHIC DOCTOR
Appointments are available on Thursday September 29th from 12 – 7:30 pm at Cambrian Pharmacy. Cost $125.00, and appointments are 1 hours in duration.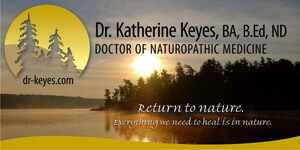 Please call 403-289-9181 to make an appointment.
Dr. Katherine Keyes, BA, B. Ed., ND
Doctor of Naturopathic Medicine
Member of the CAND and AANP
Dr. Keyes graduated from the Canadian College of Naturopathic Medicine, in Toronto, and is board certified. Before becoming a naturopathic doctor she obtained a BA in Physical education from UWO, as well as, a BA in Education from Queen's university.
Dr. Keyes focuses on nutrition, Bio-resonance therapy, homeopathy, Bowen, herbal medicine, and counselling. She takes into consideration the physical, mental, emotional and spiritual aspects of an individual.
Dr. Keyes aims to address the root cause of disease, and, to assist patients in reaching their optimal health and human potential.
Bio-resonance testing
This therapy has a number of applications, some of which include:
Food/allergy sensitivities
Detects and harmonizes imbalances in the body, by providing a complementary bio-resonant pattern
Formulation of homeopathic/ bio-resonant remedies
Facilitation of the healing process post-surgery/ post-injury
Detection of imbalances that are not yet pathological
Addiction therapy, weight balancing
Bio-resonance testing & treatment: the e-Lybra energy balancing system
Quantum medicine & the principles of Bio-resonance therapy:
Bio-energetic balancing is based on the principles that the body retains a quantum energy memory of everything it experiences, both positive and negative.
Much illness starts with emotional, mental or psychological trauma that eventually causes pathological changes in the body. Throughout our lifetime the accumulated negative effect of past infections, toxins, mental and physical traumas gradually impede the free flow of vital energy around the meridian systems and energetic field of the body.
In bio-resonance therapy, the energetic patterns that have a positive influence on the body including those specifically associated with the healthy young organs and glands are offered to the patient. Free flow of energy to the chakras and meridian channels is restored, resulting in improved mental clarity, vitality, and optimal wellness.
The e-Lybra Energy Balancing System includes vibrational therapies such as Homeopathy, Bach and other flower remedies, Acupuncture, Reiki and Shiatsu. e-Lybra can make single or multiple remedies in any potency. It contains 285,000 homeopathic remedies in its database. "They are equal to, if not better than serial or conventionally made remedies. They seem much cleaner and more precise" says Dr. Andrew Marsh D.HOM F.H.M.A. (U.K) H.D
How does Bio-resonance testing work?
The unique interface between this bio-resonance system and the patient allows direct communication with the autonomous consciousness of the patient connected to it. To make this "bridge" as strong as possible the e-Lybra provides a function to sample the hair or bio-sample of the client, which is resonated electronically and creates the signature of the hair sample. This creates an electromagnetic field and a unique energetic connection to the client. This connection is then sampled and stored in the e-Lybra system.
The e-Lybra then uses this profile to analyze imbalances in the bio-field of the patient in detail, while also sending a balancing pattern to the patient. The range of imbalances covers 222 categories containing approximately 300,000 bio-resonance patterns, which the e-Lybra uses to make a comprehensive body status profile.
After the analysis, a bio-resonance remedy is then made for the patient to take on a daily basis. This contains positive energetic patterns, which help safely displace negative patterns and release old trauma permanently.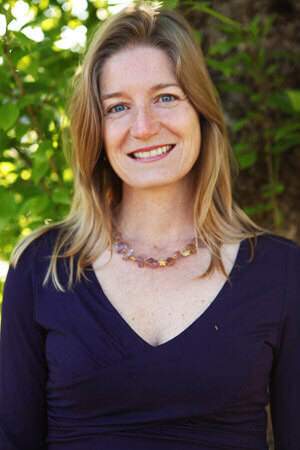 Scans every anatomical part of your body for imbalances
Creates formula to rebalance your bio-field (composed of body, mind and emotions)
Rebalances all disease patterns in the body i.e. eczema, migraines, insomnia, heart disease, asthma, hypothyroid, arthritis, weight challenges, addiction
Aids the healing process post injury/surgery
Detects imbalances that are present in your bio-field but not yet physically pathological; acts as preventative medicine
Cancellation Policy:
Please note your appointment has been reserved specifically for you.
Cancellation with less than 24 hours of notice will be charged 100% of the fee.
Cancellations may only be accepted by phone by calling the pharmacy at 403-289-9181.